---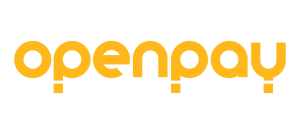 At Bentleigh Automotive Services, we believe everybody deserves to have a professional, qualified mechanic look after their car. Unexpected costs can crop up at any time, and your vehicle may not always be your top priority. To help with this, we're proud to be partnered with Openpay, a trusted pay later service. As a safe, secure way to spread your payments over a longer period, Openpay makes purchases manageable even on a tighter budget.
How Do You Sign Up?
To use Openpay, you'll need to download the Openpay app for your smartphone and create an account. This process is relatively straightforward but may take several minutes, so we encourage any customers looking to use Openpay in-store to sign up beforehand.
Once you have the app installed, click on the Sign Up button.
(You will need to be 18+ to make an account.)
The app will ask you for the following details:
• Your full name
• Your email address
• Gender
• Birthday
• Home address
and then prompt you to make a strong password. You will then need to confirm your identity with either an Australian Drivers Licence, Australian Passport or Medicare Card. The app will ask you to consent to an identity check. Once your details have been confirmed, you'll be able to enter the app and follow the prompts to:
• Confirm your email address
• Link your mobile phone number, and
• Link your debit or credit card to your account
Now your account is fully activated and you will be able to use Openpay with Bentleigh Auto Services.
How does it work once you are signed up?
With the app downloaded onto your smartphone and your account set up, you're ready to use Openpay to set up a payment plan.
If you're instore, let the staff member assisting you know that you would like to use Openpay to complete your purchase, then open the app and press the In-store button at the bottom of the page.
Simply show the staff member your barcode or 9-digit customer ID and they will be able to set up the Openpay payment process. Once this is done, press the Proceed button and select the terms of your payment plan that best suit you, such as which card/account you'd like the funds withdrawn from and which day of the week you'd like the payments to be made.
You'll need to pay the first instalment immediately, but the rest of the cost will be spread out over the payment period until the amount is fully paid. You will receive an email and SMS reminder letting you know before a scheduled payment is made.
Some larger plans may include a management or creation fee, but you'll always be told of these costs before you commit to any payment. Per the Openpay terms of service, any missed payments will incur a cost of $9.50 each and if you are unable to make the missing payment within 14 days, Openpay may terminate the contract and require you to immediately pay the full amount owing.
Once you're happy with your plan, just hit Create Plan – and you're done!
Feel safe on the road
Everyone has the right to feel safe in their vehicle. If there's something that's been bothering you about your car but your finances have stopped you from getting it looked at by a professional, then an Openpay payment plan could be the solution for you. Make an appointment today with our online booking form or call us on (03) 9909 5195 to speak to one of our friendly staff about how we can help get you back on the road as quickly and conveniently as possible.
Contact
Bentleigh Automotive Services
in Bentleigh East, Vic
(03) 9570 2844
Find your nearest
Bosch Service workshop
VIEW NOW