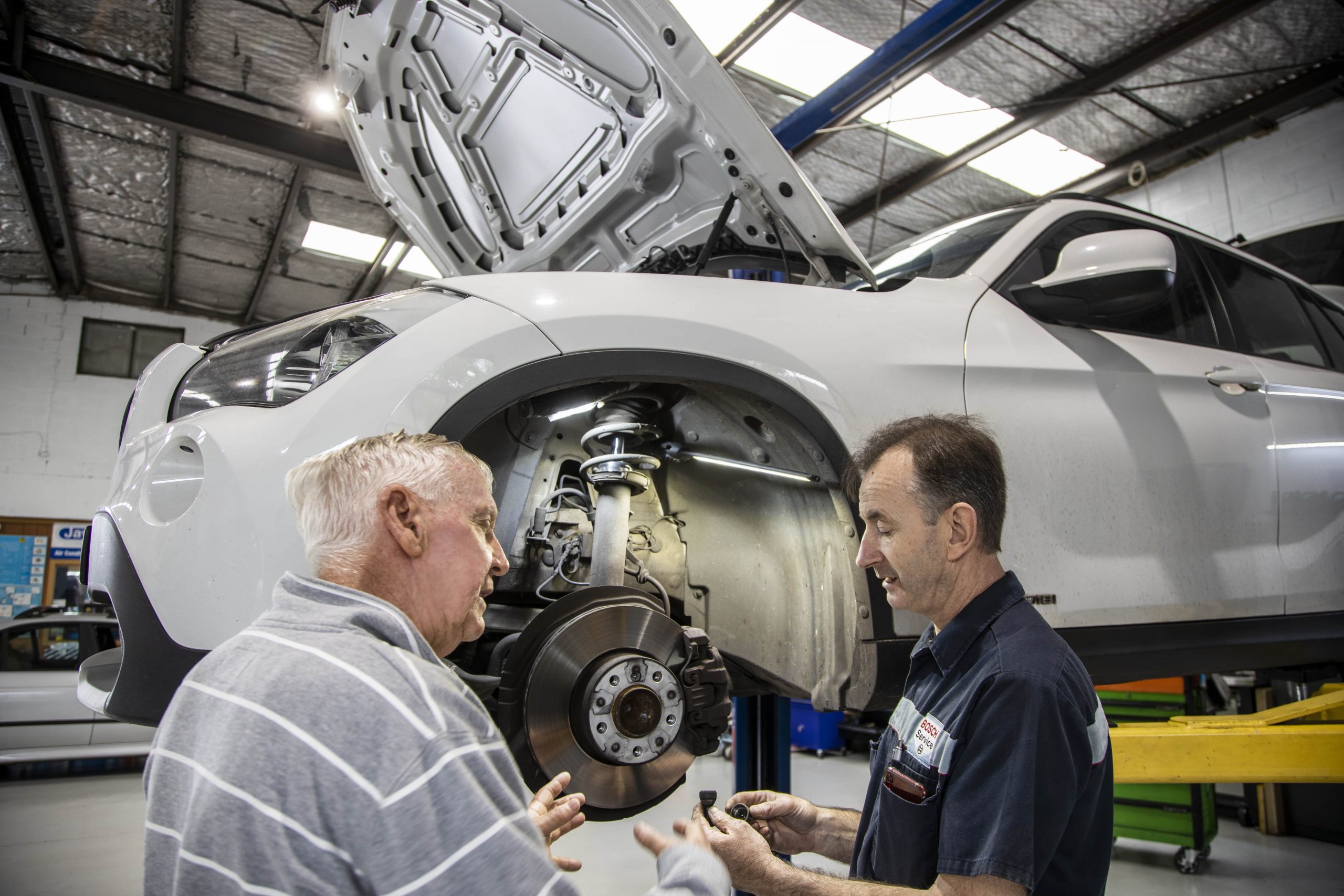 Bentleigh Automotive Services are trusted professionals for high quality brake servicing in Bentleigh, Cheltenham, Brighton, Moorabbin, south-east Melbourne and the surrounding areas.
For brake servicing with a promise you can depend on, make Bentleigh Automotive Services your first choice.
Your car brakes should be serviced at least bi-annually, so in between, it's essential to pay attention to even the most minor fluctuations in your braking system.
If your brakes warning light or brake sensor is displaying a warning, don't delay getting your brakes checked.
Indications that the braking system in your vehicle requires urgent inspection include:
Taking longer to stop
Screeching or squealing when coming to a stop
Skewed direction when braking
Feeling vibration in the brake pedal
A spongy or soft brake pedal action
If you're experiencing any of the above while operating your vehicle, don't delay arranging a full inspection by our team of standout mechanics.
At Bentleigh Automotive Services, we operate under the Bosch Service Promise, which guarantees your vehicle will always be assessed by a highly experienced mechanic.
Our skilled team carry out any work in accordance to manufacturer's specifications, ensuring your vehicle runs the way it was made to. Before this, we'll make sure you're informed of all outcomes and intended repairs before they take place, advising you of estimated costs prior to engaging in labour.
Do you want to know more information about the importance of getting your car brakes serviced? Read our blog here.
Need a full inspection of your brakes system now? For friendly, comprehensive advice in the Cheltenham, Bentleigh, Moorabbin, Brighton area and south east Melbourne surrounds, get in touch with the team at Bentleigh Automotive Services on (03) 9570 2844 today, or fill out our online booking form. Alternatively, you can fill in our contact form below.
Contact Us