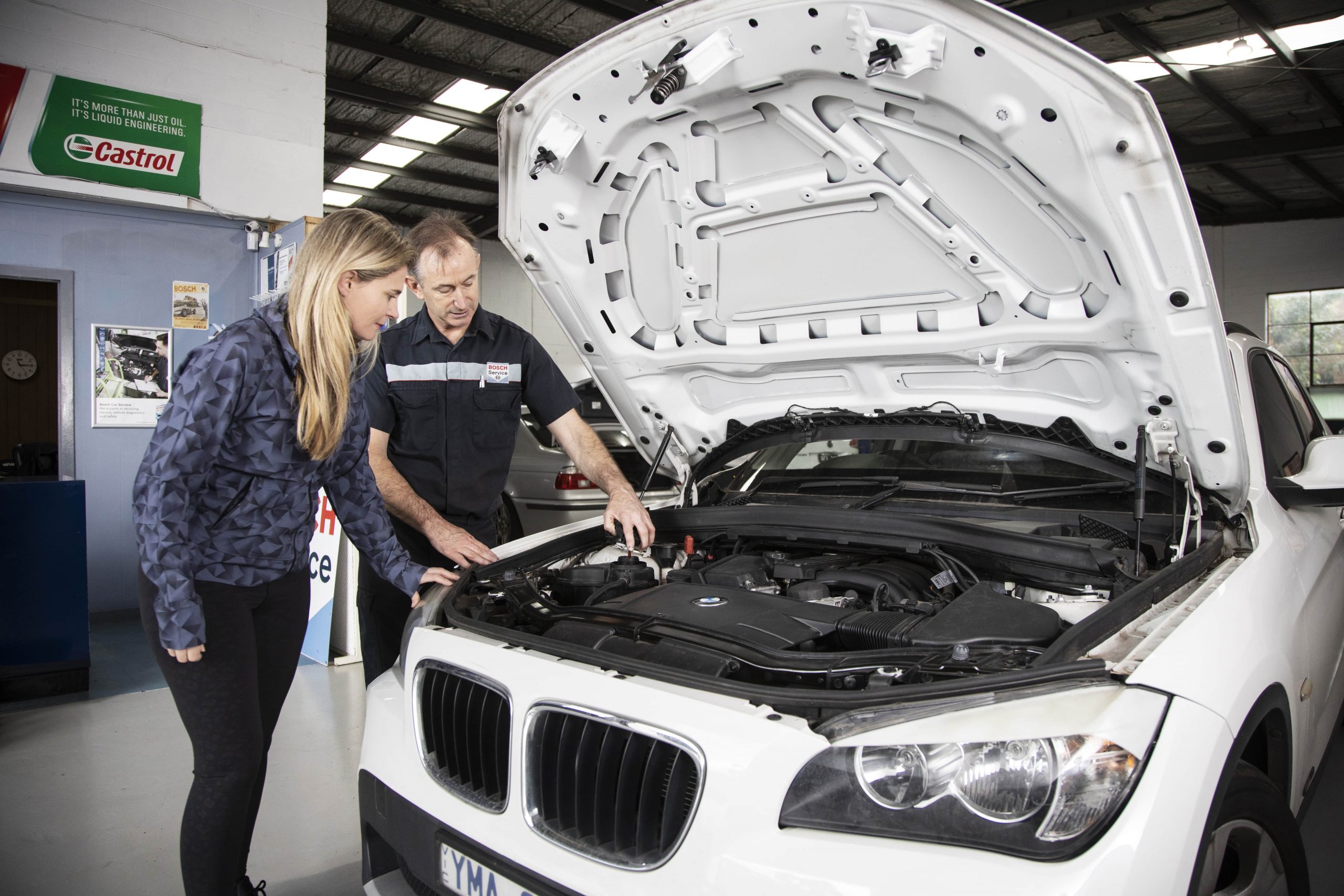 Want an expert opinion on your car repair? Let us help. Bentleigh Automotive Services are the trust-built providers for all car repairs in Melbourne's south-east and surrounding areas.
Our team of highly skilled mechanics will assess all aspects of your vehicle for repair, using the Bosch Service Promise guidelines to ensure your return to the road is safe, soon and as enjoyable as possible.
Bentleigh Automotive Services repair vehicles of all makes and models, while offering specialist expertise on European vehicles including Audi, Mercedes-Benz, Peugeot, BMW and VW and the Japanese manufactured Toyota, Honda, Mazda and Subaru.
As part of the Bosch Car Service Network, all repairs conducted by us are carried out in accordance to the manufacturer's specifications. This ensures your vehicle receives the most appropriate care and avoids unnecessary risks to existing warranty conditions.
Our services include, but are not limited to:
Brake and Clutch Servicing & Repairs
Exhaust Repairs
ABS Servicing & Repairs
EFI Servicing & Repairs
Transmission Servicing & Repairs
Mechanical & Electronic Servicing & Repairs
Radiator Repairs
Auto Electrical Repairs
Heating and Cooling Repairs
Emission Related Faults
We don't commence work on your vehicle without first consulting you, and we promise to inform you of expected outcomes and costs prior to actioning your repairs. At Bentleigh Automotive Services, we use quality Bosch replacement parts where available.
The skilled team of professionals at Bentleigh Automotive Services are south-east Melbourne's preferred workshop for vehicle repairs of any size.
For an all-inclusive, friendly and reliable car repairs in Bentleigh, Brighton, Moorabbin and Cheltenham areas and beyond, book online, or call one of our friendly consultants on (03) 9570 2844 today.
Contact Us