Harry Khabal
Owner / Mechanic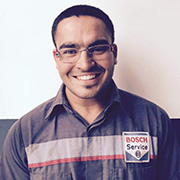 Harry was born in India and immigrated to Australia in 2011 to train as a mechanic. Harry joined our Malvern workshop as a student and in that time completed his Diploma in Mechanical Repairs and undertook practical training with our head mechanics. Harry has a keen eye and is passionate about ensuring the vehicles he works on are kept in tip top shape.
When the Malvern Workshop expanded to the Bentleigh site in 2017 Harry committed to growing the Bentleigh business. Harry commenced managing Bentleigh Automotive Services in July 2017.
Harry specialises in mechanical repairs to European and Japanese Vehicles and is accredited to service and install Guardian Alcohol Interlock systems to vehicles.
Recent training undertaken includes:
On Board Diagnosis – February 2017
Bosch Service Excellence training – Modules 3 and 4, 5 and 6.
Cert II in Automotive Air Conditioning Technology
Andrea Fabris
Owner / Mechanic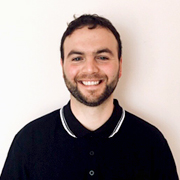 Andrea is a master technician who trained in Italy where he managed his own business before travelling and working in Ireland for four years. He has been living in Australia since 2013 and joined our Malvern workshop in 2014.
When the Malvern workshop expanded to the Bentleigh site in 2017 Andrea committed to growing our business in Bentleigh.
Andrea is a boisterous and likable fellow who is dedicated to getting to the bottom of tricky faults. He has a vast knowledge of both petrol and diesel vehicles and thrives on extending his knowledge of vehicle faults in new and old technologies.
Recent training undertaken includes:
Electronic Fundamentals & Sensor Diagnosis – June 2015
Common Rail System Diagnosis February 2016
Engine Management Systems November 2016
Bosch Service Excellence Modules 3, 4, 7, and 8