---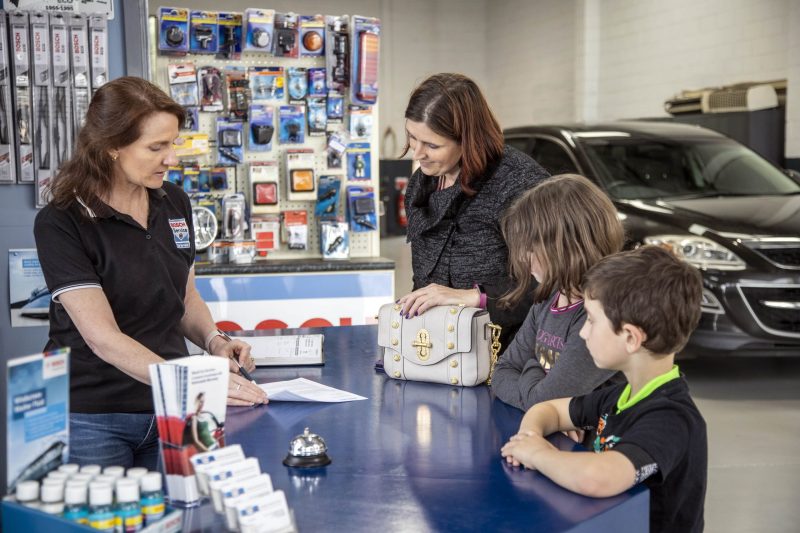 At Bentleigh Automotive Services, we understand how easy it can be to fall into the trap of irregular servicing.
The brakes of your car must be serviced regularly for your safety, and the safety of other road users. The importance of getting your car brakes regularly serviced can not be understated. 
Here is everything you need to know to understand why a regular brake service is vital.
Brakes save lives!
Your brakes are one of the most important safety features in your vehicle and therefore should not take a backseat when it comes to regular servicing. 
Functioning brakes save lives by ensuring each road user is able to avoid potential accidents. Car brakes give you the ability to remain stationary, slow down and stop so that you can put yourself a safe distance away from any pedestrians, road users or hazards. 
Without a regular car brake service, you are at risk of driving with faulty and unsafe brakes. 
Car brakes are complicated
Car brakes are a complicated part within your car's hydraulic system. Currently, most vehicles use either disc or brake assemblies in their brake systems. Nowadays it is most common, especially for new cars, to have disc brakes fitted to all four wheels, however different models may have different brake fittings. 
Generally, the braking system is activated when pressure is placed on the brake pedal by the driver. Once the pedal is pressed, brake fluid is forced to perform a series of specific functions which pushes the brake pad onto the metal rotor. The metal rotor is attached to a corresponding wheel assembly which will either slow or stop the car depending on the pressure put onto the brakes. 
Cars also have an emergency braking system (ABS) depending on the make and model of the vehicle. This brake system applies the right pressures to the brake pad in order to bring the car to a safe stop without locking up the wheels. 
It is clear that with this many intricate parts, there is plenty of opportunity for something to go wrong without the regular servicing of your vehicle's brake system. 
Staying on top of your brake service is vital for the functioning of several components of your vehicle and your safety.
Your car sends warning signs
At the very minimum, you should get your car brakes serviced every six months. 
However, it is vital that you remain aware of how your brakes are functioning so that you can come in for a service before any problems arise. 
Your car dashboard can display brake warning messages such as the following: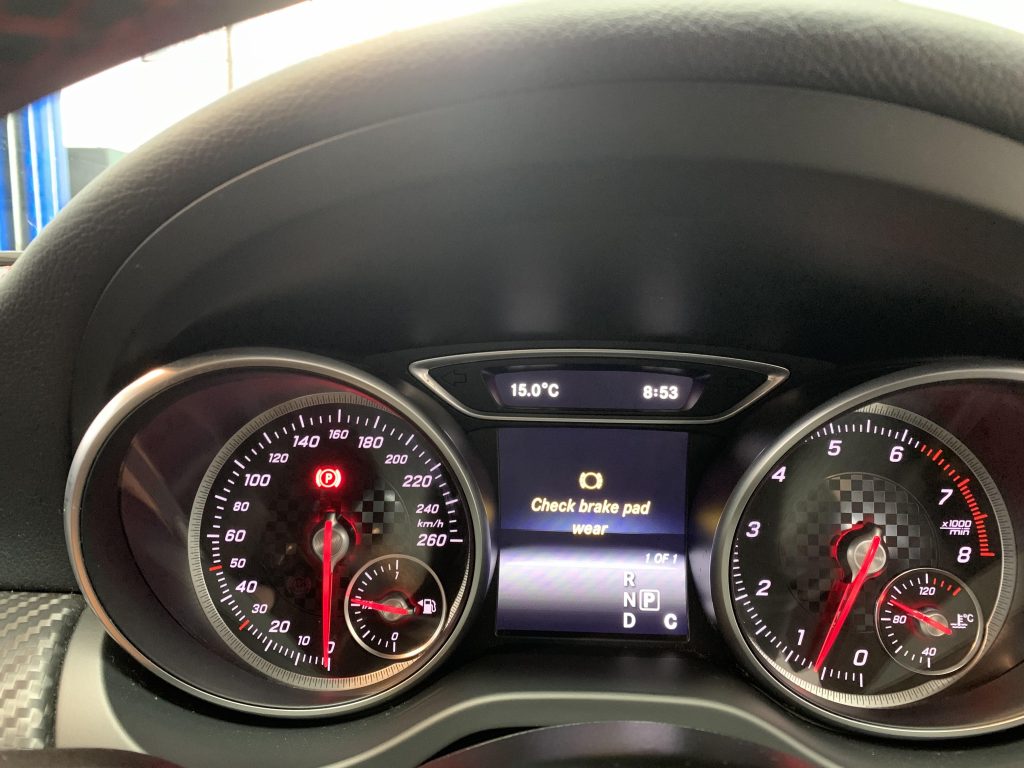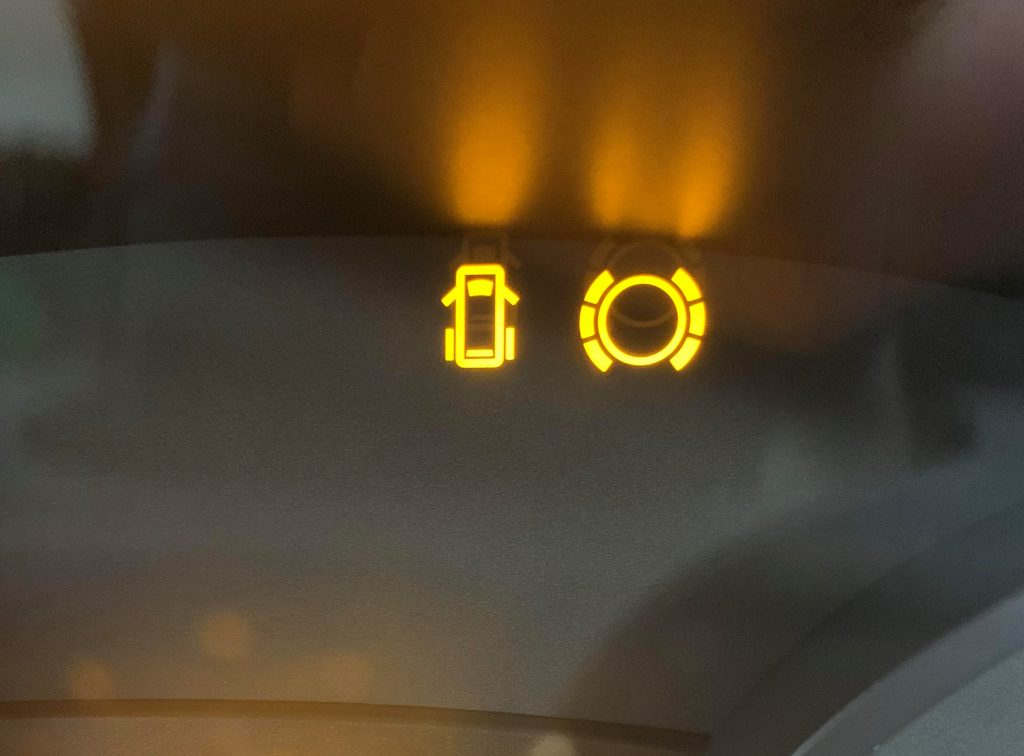 If these types of messages appear on your dashboard, promptly see a qualified mechanic and get a brake check and diagnosis.
Additionally, some of the most common signs that your brakes aren't working properly include:
The brake light on your dash is illuminated
Your car is taking a longer than it should to stop
Your brakes squeal or screech when stopping
Grinding noises or vibrations are felt when the pedal is pressed
Your brakes are difficult to press and are low, spongy, hard or soft
Your steering wheel shudders during braking
Do not delay your brake service, especially if you have experienced any of the warning signs above. 
It is pivotal that you listen to the warning signs sent out to you by your car, regardless of whether a service is due.
European Vehicles
Euro cars often come equipped with the latest diagnostic technology, and this extends to the brakes. European vehicles will let you know when it's time to swap out your brakes pads for a new set using electronic brake pad wear sensors, which work by rubbing against the rotor once the pads have reached the end of their service life.
These will cause the brakes to make a squealing sound when used, indicating that it's time for a service; however, many drivers will ignore the warning, assuming that the noise is either normal, or that it's temporary.
This is why European cars often come equipped with a secondary warning: a light on the dashboard that lets you know exactly when the brake pads need to be replaced. This also makes servicing Euro cars a more complex procedure, as the electronic brake pad wear sensors will also need to be properly connected.
Brake services
Bentleigh Automotive Services are experts in car brake servicing. We are equipped to handle any situation, whether it be your routine bi-annual checkup or an urgent inspection for a potentially major issue. 
Our professionals can effectively replace and/or remove faulty brake systems if they aren't up to safety standards. We use the latest equipment to diagnose the safety of your vehicle and get an in-depth picture of the health of your brakes.
You can trust Bentleigh Automotive Services mechanics for high quality brake servicing. For brake services you can rely on, contact our friendly team, or feel free to call us on (03) 9570 2844, or send us a message using our online contact form below. 
Contact Us:
Contact
Bentleigh Automotive Services
in Bentleigh East, Vic
(03) 9570 2844
Find your nearest
Bosch Service workshop
VIEW NOW