---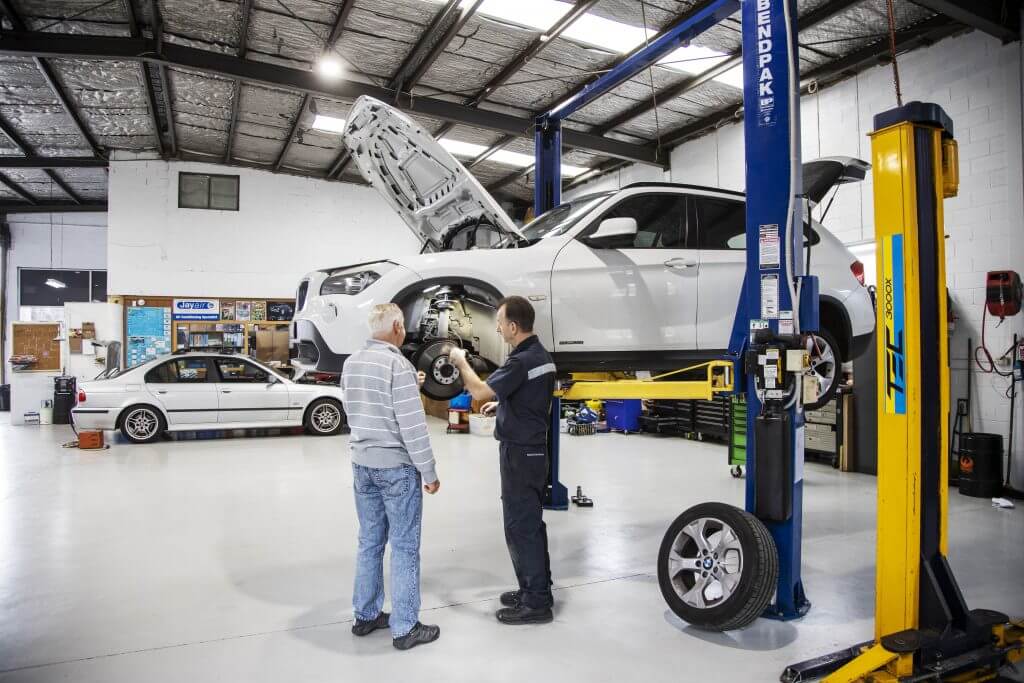 Regularly servicing your brakes is extremely important for the safety of you, your family and other road users.
A regular brake service will uncover any potential problems with your brakes before they become major issues, thereby helping you to avoid any larger, more costly problems in the future.
As a general rule, car owners should get their brakes serviced every six months to ensure the safety of their vehicles. In between brake services, it is vital that you take note of your brake performance and look out for signs that you need a brake service.
Signs that you need a brake service
If your brakes aren't working the way they should be, it is likely that you will experience one, or a combination, of the following telltale signs.
Brake warning light
The most obvious sign that there is an issue with your braking system is the brake warning light appearing on your dashboard. This is your car's internal computer alerting you that your car requires an urgent brake service to help ensure your continued safety. 
When the brake warning light appears on your dash, it is possible that your car has low brake fluid levels or an imbalance of hydraulic fluid pressure. This means it is likely that your car is unsafe to drive.
Delayed response times
When you press down on your brake, it should respond in the same way it did after your most recent brake service. If your car is taking longer than usual to come to a complete stop or doesn't respond to a touch of the brakes straight away, it is likely you will need a brake inspection to diagnose any brake performance issues. Delayed response times can cause serious accidents when on the road and must be addressed.
Unusual sounds
If you hear unusual sounds when applying pressure to your brakes, they likely need a check-up. Noises such as screeching, grinding or squealing are telltale signs that something isn't quite right with your braking system.
Vibrations and shuddering
When pressing on your brake pedal, you shouldn't feel any sort of vibration or shaking. Additionally, if you feel a shuddering sensation through your steering wheel when you're braking, it's important to get a thorough brake inspection to uncover the source of the issue.
Changes in brake pressure
Just like your brake response time should match the standard set after your last brake service, the pressure you feel when applying the brakes should also meet the same standard.
If your brakes are harder to press than they used to be, or your brakes feel slack/spongy, it is important to get them checked out. 
Burning smell
If you notice a burning smell when braking, it is likely that there's something wrong with your braking system. Visit a brake specialist and let them know what you've noticed and when it occurs to ensure the source of the burning smell is diagnosed and repaired.
European vehicle secondary warning light
For owners of European vehicles, there is a secondary warning light on the dashboard that alerts you when it's time to replace your brake pads.
The computer system within your European vehicle uses electronic brake pad sensor technology to diagnose the quality of your brake pads. European car owners should not ignore this secondary warning light when it appears. 
We are brake service professionals
At Bentleigh Automotive Services, ensuring your brakes are performing at the highest standard is our top priority.
We are specialists in brake services and repairs. Using the latest diagnostic technology to assess the quality of all brake systems – we are equipped with the best tools and industry knowledge to handle any issues your vehicle may be facing.
Our professional team understands the importance of regular brake servicing and inspections to prevent the escalation of minor issues. 
For an in-depth analysis of the quality of your brakes in accordance with Australian safety standards – trust our expert and highly trained team. 
Whether you're after your six month check-up or an urgent safety repair, get in touch with us today on (03) 8566 8439 or fill out our online contact form and we will be in touch. 
Contact
Bentleigh Automotive Services
in Bentleigh East, Vic
(03) 9570 2844
Find your nearest
Bosch Service workshop
VIEW NOW