---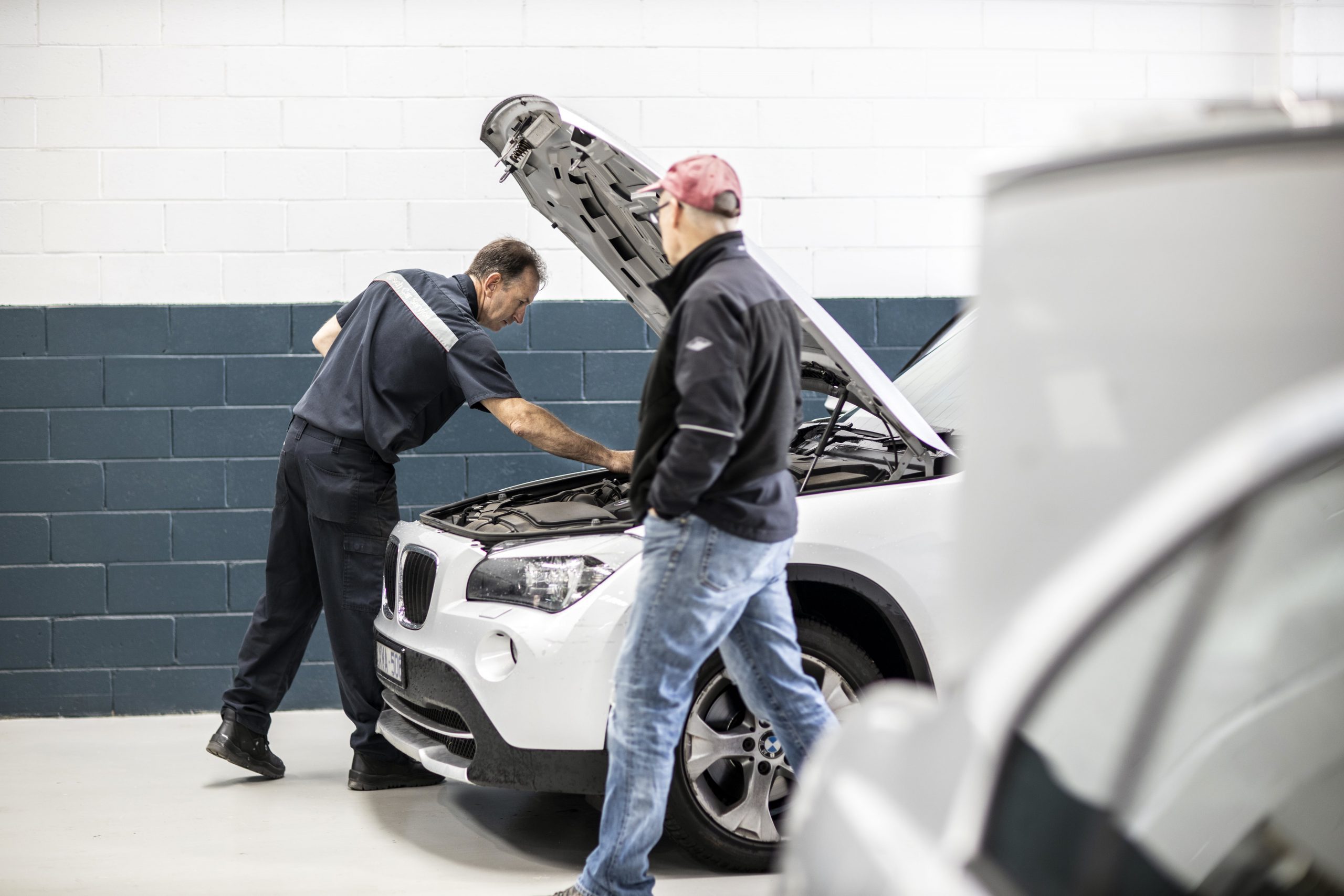 Car batteries generally last anywhere between two and five years, given that there are a lot of factors involved, including how well they are taken care of.
Signs That Your Battery Is Dying
Engine Struggles
If your engine has difficulty turning on, taking multiple attempts to start up, your battery may be close to dying. Sometimes this is a sign of other issues, and might simply be a result of cold weather, but a lot of the time a dying battery is the culprit.
If the weather is nice and you regularly have to crank the engine multiple times, your vehicle's battery should be one of the first things you check.
Lights Don't Come on
One of the most common signs of poor car battery health is the lights not turning on. Your car's battery powers all electrical parts, including the lights.
If you're unsure whether your car battery is dying or you have another issue, turn the headlights or interior lights on. If they're working fine, your battery might not be the problem.
You Have to Jump Start it Regularly
If you have to jump start your battery several times a week, regardless of the reason, it might be time to get a new car battery or at least get a car battery check. Whether your battery is brand new or years old, having to jump start it frequently is a strong indicator that it needs to be replaced.
How to Look After Your Car Battery
Be Careful with Your Car's Electricals
While the engine is on, the alternator is charging your battery. When your car is not running, you need to be cautious with your car's electricals when using the lights, air conditioning or powering other electronic devices. Using these components without the engine running will drain your battery. Always try to limit the use of these electricals when the engine is off.
Similarly, make sure electrical components are turned off before cutting the ignition. When you turn your car back on these electrical parts won't immediately begin working. When they all turn on at once, it can also damage your battery.
Adapt Good Car Habits
There are a few habits you can get into that will increase your car battery health. If you find yourself using your car only for short trips, try to take a longer drive occasionally as this will give your battery enough time to fully charge. 
It's also a good idea to keep your vehicle in a garage when the weather is cold, as low temperatures strain the battery. Hot weather can also reduce the energy that a battery is capable of generating.
Get a Free Car Battery Test
Bentleigh Automotive Services offers a free car battery check which includes an appraisal of your battery. If you're not sure about the health of your battery, there's no need to pay for a battery tester when you can get professional advice for free.
If you need a car service, a battery test or anything in between, give the Bentleigh Automotive Services team a call on 03 8566 8439 or complete our online contact form today.
Contact Us:
Contact
Bentleigh Automotive Services
in Bentleigh East, Vic
(03) 9570 2844
Find your nearest
Bosch Service workshop
VIEW NOW