---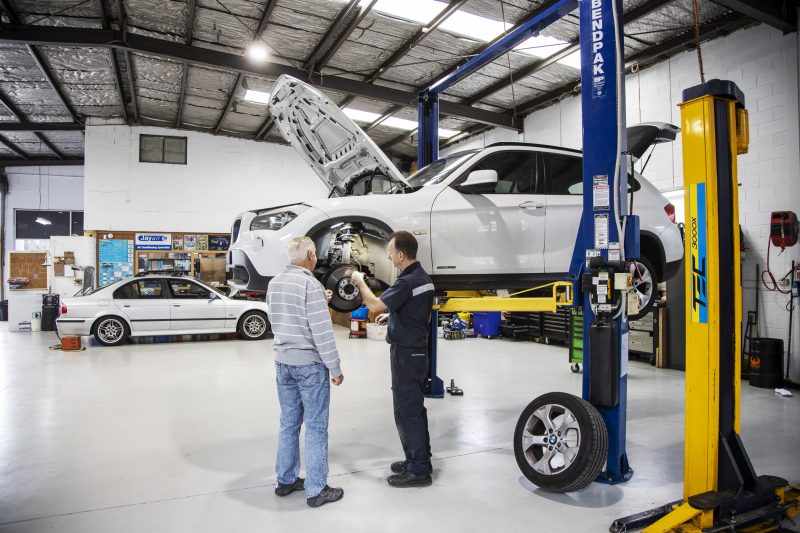 It's easy to see why you'd want to choose a European car. Brands such as Fiat, Renault, Mercedes, Audi, BMW and many more; all of them have a reputation for performance and style, which is why it is critical that you have a specialist when you are looking for European car servicing.   
From the latest in assistive technology, to a host of cutting-edge safety features that come standard in every European model, all the way to tiny details such as the carefully calibrated sounds and high-quality seat stitching, these imported vehicles have earned a reputation for excellence.
The downside? It's a lot harder to find a quality BMW service, or European car servicing for any other European model, than it is to find regular car servicing for more common brands.
While almost every mechanic in Australia will have some experience with import car models, finding someone with the right expertise to service European cars can be a bit tricky.
Why Do I Need a European Car Mechanic?
Not every car servicing garage will have the right tools and equipment to service vehicles imported from Europe. This is because of the specialised needs of these vehicles, which include:
Electrical
Auto electrical in vehicles continues to become more complicated, with Euro models well ahead of the curve. Many European makes and models come equipped with a ton of features, including cutting-edge parking assist, comprehensive entertainment systems and even features that take control of the car, hitting the brakes when they detect that a crash is imminent.
All of these require extra servicing and specialised parts that either can't be substituted for cheap alternatives, or really shouldn't be, since it would compromise the safety of the vehicle. European cars are known for their state-of-the-art technology, and not every car servicing professional will be equipped to deal with these changes.
Car Parts
If you're getting an Audi service, you're going to want Audi parts from your European car servicing.
Euro models are known for their high-quality components, so simply swapping them out for other, cheaper alternatives should never be an option. In many cases, it's literally impossible; an Audi will accept only Audi parts, and a BMW can only be serviced with parts shipped directly from BMW.
This is how Euro models maintain their reputation for quality and safety, but it also means that you need to choose a mechanic professional who has the right tools and components for the job.
The Expertise
Would you want someone performing a Mercedes service without the proper level of training for Mercedes vehicles? 
Every imported car model, from Japanese automobiles, to British, to American and all the way to European: they all contain major differences that require training to properly repair and service. 
Some mechanics may make the mistake of thinking that the engine of a car is a global standard, but there's a long list of changes when it comes to servicing European models, some of them more obvious than others. For example, a Renault service will need some fairly distinct skills that can't be gained by years of work on Japanese models.
It therefore becomes absolutely essential to have your car serviced by someone with the proper training and experience.
If you're looking for a European car mechanic who knows the true value of these luxury vehicles, Bentleigh Auto are the specialists for you. We understand that European cars are special: they need that little bit of extra care and finesse to truly shine on the road and get you from A to B in modern style and comfort.
At Bentleigh Automotive Services, we're experienced, passionate professionals when it comes to servicing all European makes and models, with the right parts on hand and extensive training for all of our technicians. We can also provide an up-front honesty guarantee, ensuring there aren't any bill shocks once we're done.
Whether it's a BMW service, a visit to a qualified Audi mechanic, or you're just looking for a European car servicing that won't break the bank, we're happy to help.
Give us a call today on (03) 9570 2844 to book a service. Looking for a quote? You can get in touch via our online contact form below.
Contact Us:
Contact
Bentleigh Automotive Services
in Bentleigh East, Vic
(03) 9570 2844
Find your nearest
Bosch Service workshop
VIEW NOW