---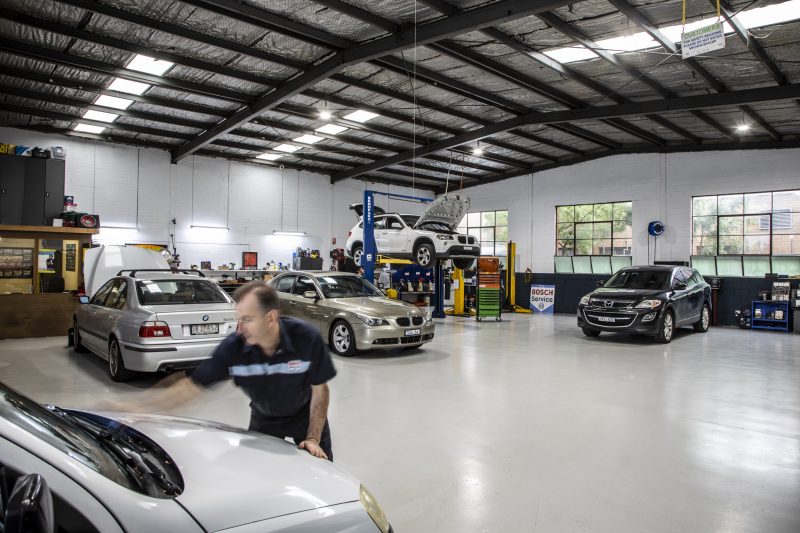 What is a log book service?
A log book service is a recurring car service that is carried out in accordance with the guidelines documented by the vehicle's manufacturer. 
By following the regular maintenance schedule outlined in your log book, small issues are fixed to prevent major problems that can occur in the future, and to maintain your warranty.
Each log book is unique to the make and model of the car it comes with, and provides important information about the critical service requirements for your car. 
These service requirements are listed in a specific order to ensure the right services are completed over the course of the car's warranty.
These log book service intervals are designed to ensure your car runs at an optimal performance throughout it's life.
Log book services can involve the following:
Safety checks specific to your vehicle
Checking and replacing fluids at the manufacturer's recommended interval
Regular general services
Repairs or replacement any needed parts
Do I have to use my original car dealer for the log book service?
It is a common misconception that a car owner must have their car serviced from the dealership where they purchased in order to maintain their warranty. 
This is not the case. 
The ACCC has stated that your car can be serviced by the mechanic of your choice, as long as the mechanic is qualified for the service. 
On some occasions, a log book may include an area that must be signed or stamped by an authorised dealer to maintain the manufacturer's warranty. This page can be completed by your mechanic providing they have followed the manufacturers requirements and met all the specifications intended for that particular log book service. 
At Bentleigh Automotive Services, our qualified and experienced mechanics have the skills to perform your log book car services to ensure your warranty remains valid and your car runs smoothly. 
What are the benefits of a log book service?
The major advantages for regular log book services include: 
1.Maintaining warranty
Your warranty is more likely to be upheld when it is proven that you have regularly taken care of your car. Specifically for new cars or second hand cars that are still within their warranty period, the log book car service must be completed strictly to the time frame listed, or the warranty may be void. 
By maintaining your car's warranty, you ensure that the manufacturer will repair any faults without leaving you out of pocket. 
2. Maintain resale value
When you're ready for your next car, odds are you will want to sell your current one. This is where the proven track record of your log book service is important. You are more likely to get a better sale price for your car if you can show that it has been well maintained. Regular log book services are linked with a higher resale value which will put you in a better position financially to purchase your next car.
3. Maintain performance and increase lifespan
By regularly servicing your car, it is more likely that any faults will be picked up by your mechanic before they become major issues. Major issues are not only costly, but can leave you without a car for an extended period during it's repair. 
Regular maintenance should also increase the lifespan of your vehicle, as consistent care and servicing ensures the optimal performance of your vehicle for an extended period of time.
Bentleigh Automotive Services:
At Bentleigh Automotive Services, we firmly understand the importance of following your car manufacturer's log book service requirements at regular intervals.
We complete these services to an extremely high standard, whether your car be new and within warranty, or outside the manufacturer's warranty. 
Our high-quality work ensures our customers experience the full range of benefits of consistent log book services, and that their car runs smoothly for the years to come. 
For professional log book car services you can rely on, contact our friendly team on (03) 9570 2844, or send us a message using our online contact form below.
Contact Us:
Contact
Bentleigh Automotive Services
in Bentleigh East, Vic
(03) 9570 2844
Find your nearest
Bosch Service workshop
VIEW NOW